Following on from a tough year of construction at Valley Grown Nurseries the team donned their suits to attend the UK Grower Awards 2017 at the Grand Connaught Hotel in London.
They were not disappointed, and we are incredibly proud to announce that Valley Grown Salads are the WINNER of the 2017 UK Salad Grower of the Year Awards in a very strong field of entries.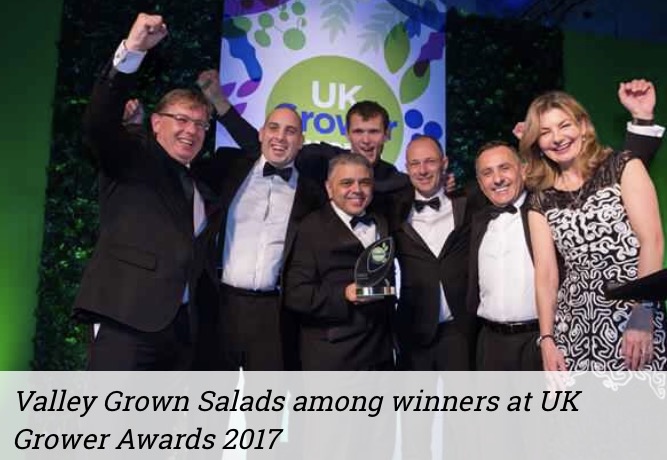 Vince and Jimmy Russo both congratulated their teams and agreed that while they were collecting the award, it is a testament to every single person's dedication and drive that we are able to accept this award.
WELL DONE Team VGS & VGN